The Street London Photography Festival, now in its third year, brings together enthusiasts, amateurs and professionals for a three day celebration of street photography. Hosted by D&AD just off Brick Lane, the location and venue were perfect for an event of this kind. Run by Hoxton Mini Press and directed by iN‑PUBLiC's  Nick Turpin, the festival included panel discussions, presentations, photography walks and plenty of socialising.
This was the second year I attended Street London. I found it inspiring and energising to be amongst both aspiring hobbyists and established professionals capturing, printing and publishing life on streets from around the world. Highlights for me included:
The theme for this year's festival was to explore the borders of street photography, examining how the genre extends into areas of art, portraiture, landscape, documentary and reportage. A number of the presentations incorporated this theme as well as an hour long panel discussion devoted to the subject. But I felt that the debate didn't really get going and it would have been more satisfying to have the festival draw a conclusion, recommendation or definition from the theme.
As was the case in 2017, one of the many highlights of the weekend was the coveted spotlight sessions where six emerging photographers were given 10 minutes to present their work. This year featured Charlie Kwai, Polly Rusyn, Nikolic Bojan, CJ Crosland, Kristof Vande Velde and Ryan Hardman with a fantastic diversity of style, location and content. I particularly enjoyed both Charlie and Cam's presentations.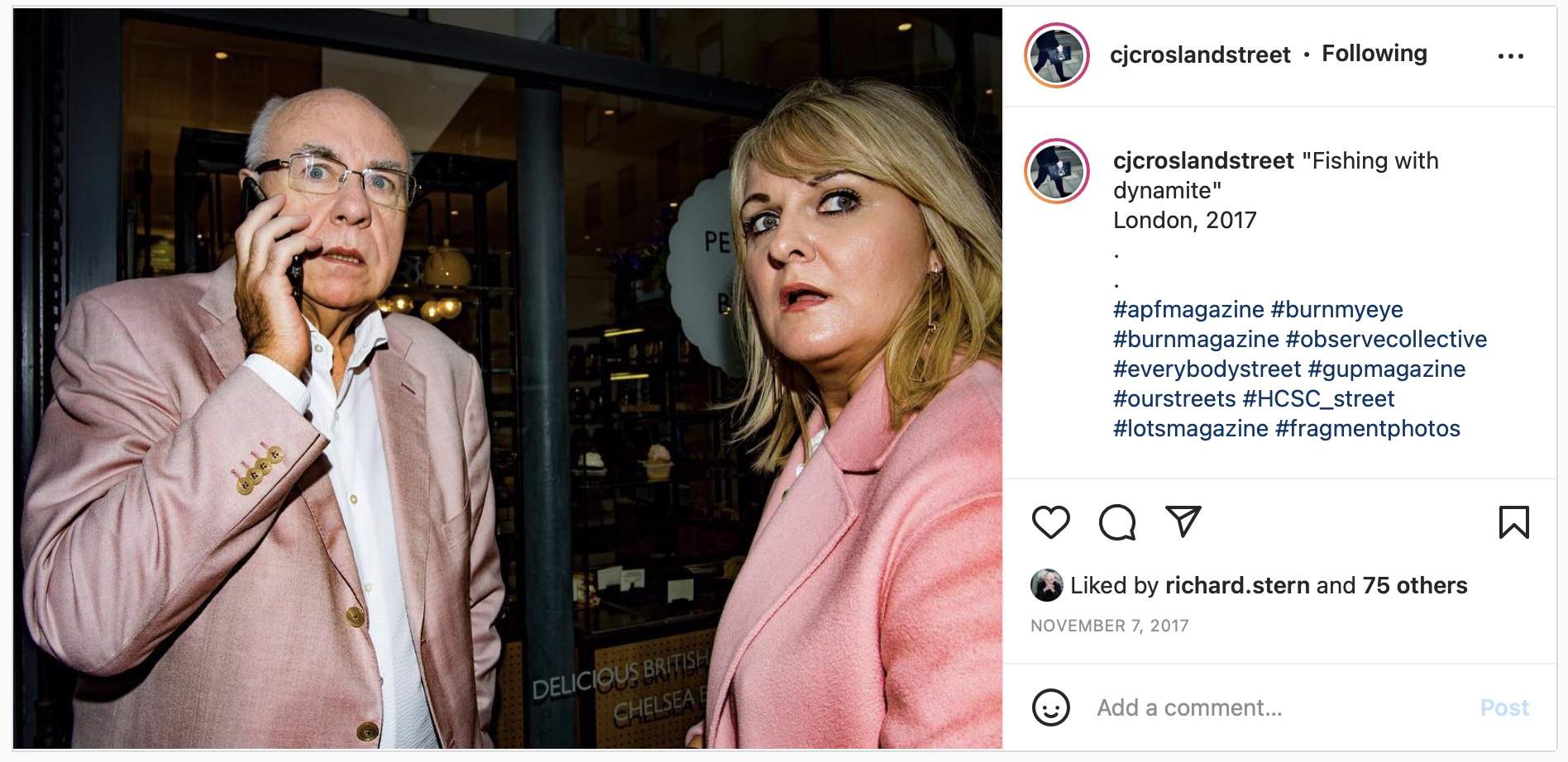 CJ Crosland
Each year the festival showcases a selection of work in a print gallery. Submitted work, reviewed and shortlisted by the festival organisers, is printed and hung within the venue's reception. I was honoured to have two of my photos included.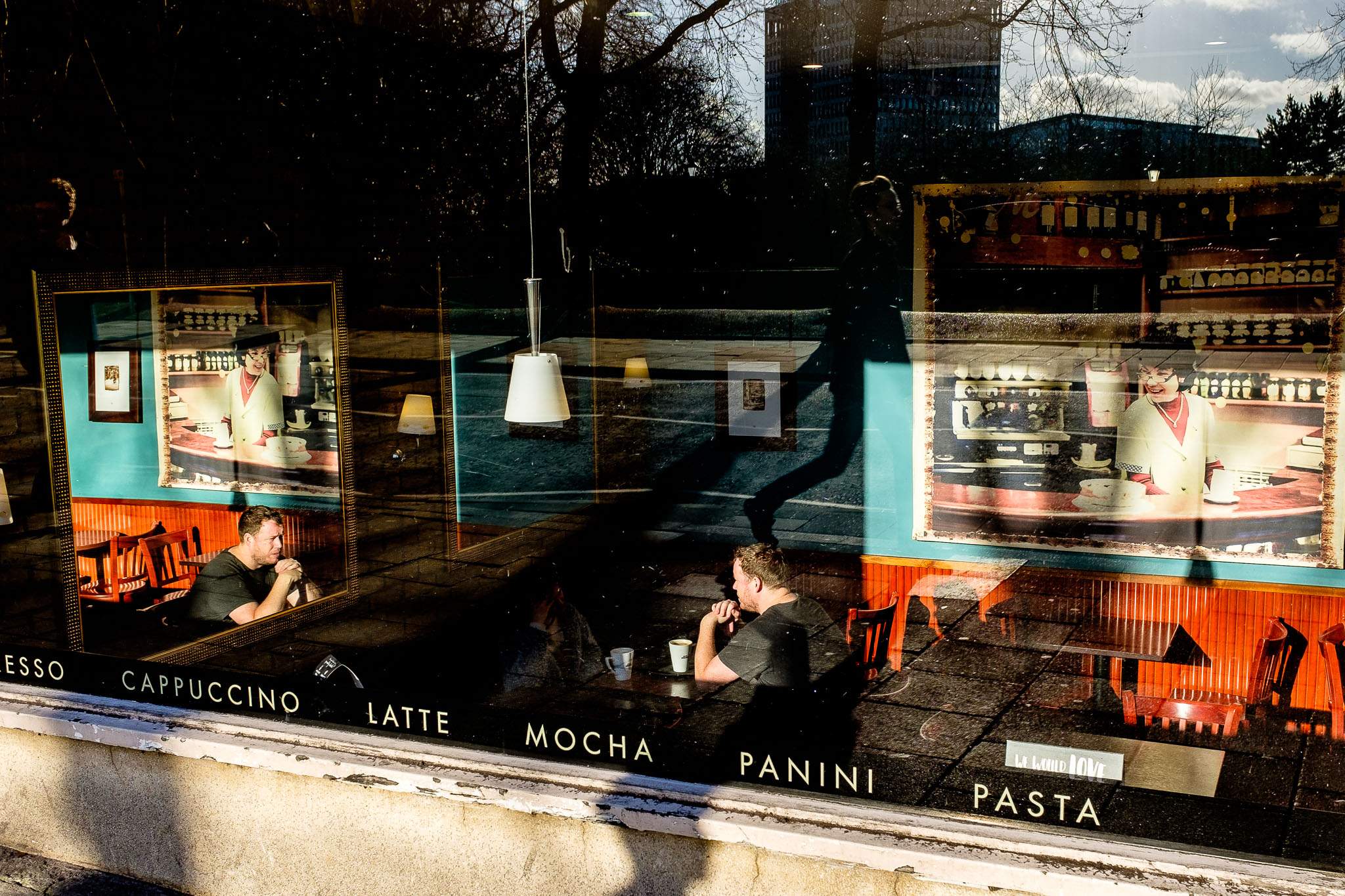 Bristol; January 2018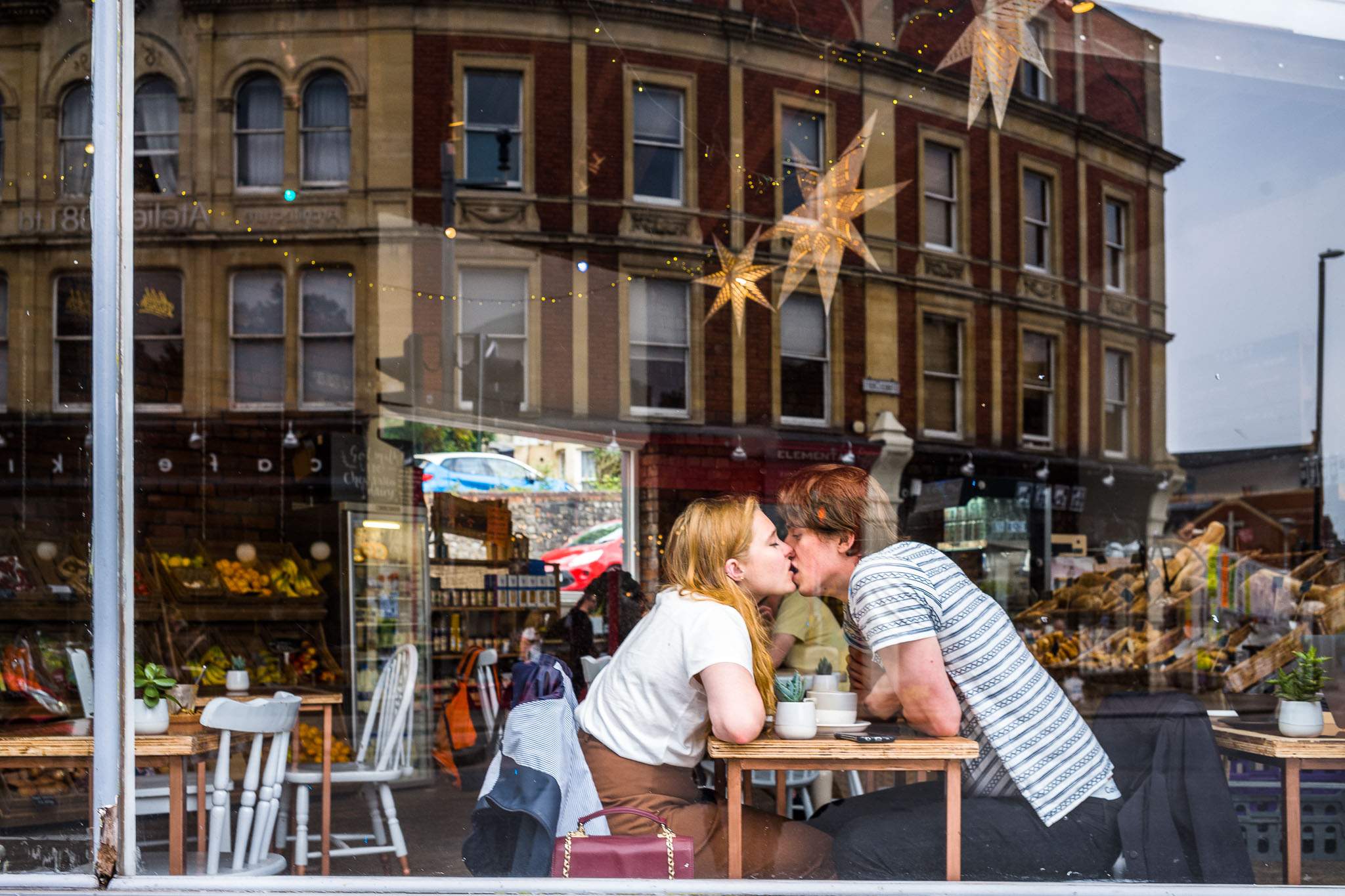 Bristol; May 2018
The things that I took from the festival and will try to incorporate into my own work include:
Print my work, publish it, stick it on a wall or in a photo book
Take the photo, don't over analyse before pressing the shutter
You are documenting the city and that justifies your work
What was really great about the festival was it's inclusiveness, diversity and relaxed casual atmosphere. Devoting a section of the event to Women in Street as well as ensuring that discussion panels were not "male by default" demonstrated that this wasn't a group of affluent middle age white men documenting the world from a single viewpoint. There was little in the way of showboating, with everyone being given the chance to represent their views in a welcoming atmosphere. A few other great aspects of the festival, and why you should look out for it next year, were:
Price – with early bird tickets from £100 this really was great value for money considering everything that was included
Hospitality – coffee from Climpson & Sons , drinks from Pressure Drop Brewery , Borough Wines and East London Liquor Company , and food from Spittlefields market were of excellent quality and in plentiful supply
Location – right in the heart of London's East End, D&AD  is perfectly situated to offer a unique mix of culture, character and entertainment
Passion – it was obvious that everyone involved in hosting, presenting or attending the event were passionate about street photography. This wasn't a money making exercise, this was a deep rooted love of the genre
Guests – the invited presenters showed that this is an important event on the street photography calendar and people want to get involved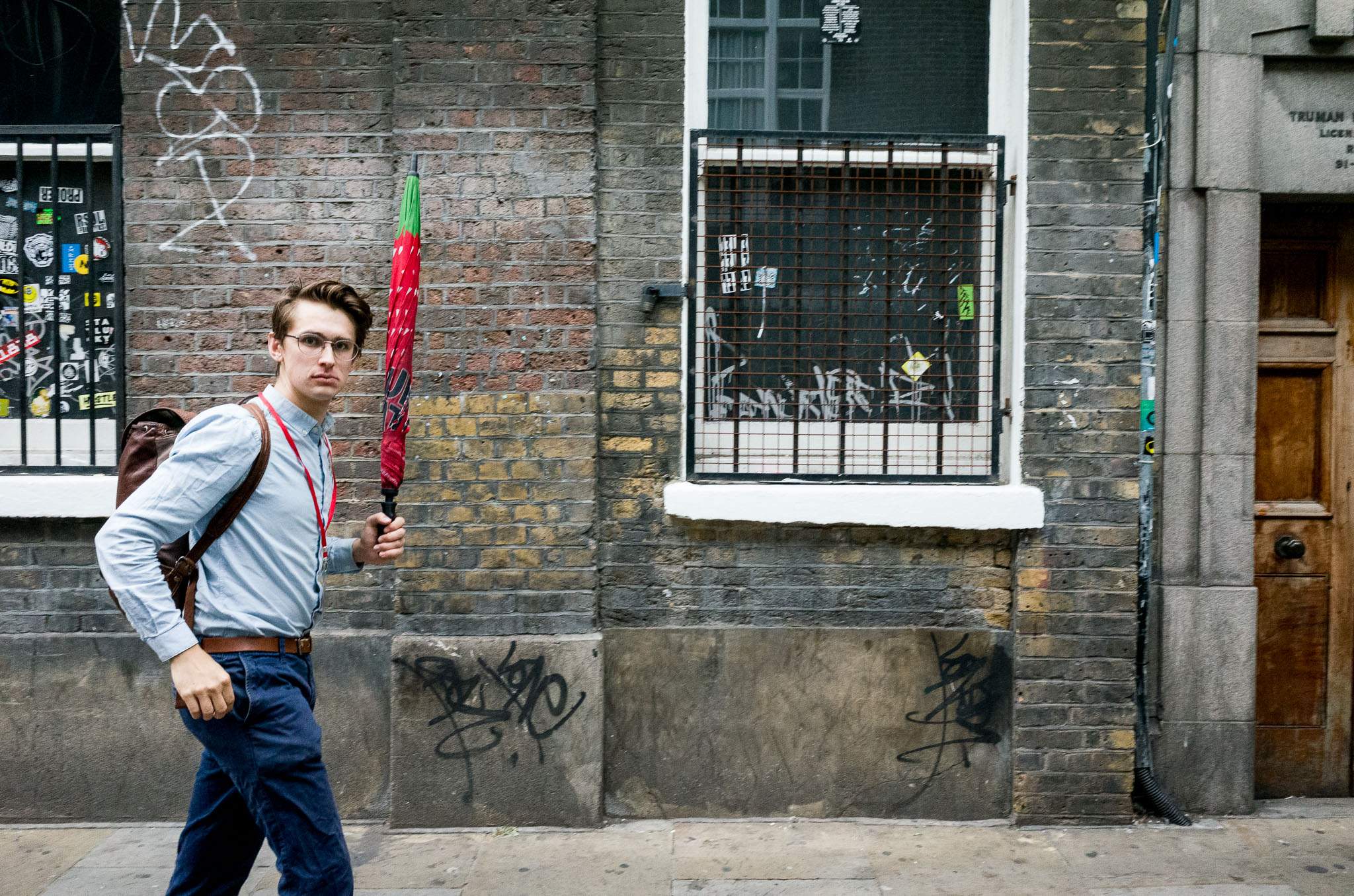 London; August 2017
How can the festival ensure it stays fresh and relevant in future years, without diminishing what makes it great? Here are a few ideas that could be incorporated:
Workshops and talks on:

printing, framing, and self-publishing work in formats such as prints, zines and photo books
specific techniques such as up-close, flash, night, layering, composition, dramatic light or architectural elements
post production skills such as sequencing images, approaching galleries and publishers, and the language of photographic critique

Challenges and competitions leading up to the weekend

Discussion groups and breakout-sessions where a group is given a topic to debate resulting in a conclusion, statement or finding
I feel that this is an important festival with the potential to significantly influence the street genre. The festival is not a money making venture and without its sponsors it would not have been able to go ahead. I can only hope that it finds the financing to return next year. I'll be first in line for a ticket.
Street Photography: born in Paris, grew up in New York, now lives in London.