This week's assignment was to look for signs (billboards, advertisements, arrows, etc) and try to juxtapose a person either standing next to it or walking past it. This posed a slight problem for me as the segment of the Gloucester Road that I normally visit on a Saturday was distinctly lacking in such artefacts. There is a new library being built with a giant poster saying "Shhhh" but, as funny as that could be, invariably there is always a bus (or the proverbial two) obscuring it from view.
I ventured into Bristol city centre in search of anything that I could have someone walk past. Billboards were just not working for me - they were all so high up that it would be impossible to find anyone hovering, let alone walking, past them.
Finally on the outside of Debenhams I found this poster for MAC. I chose to shoot black and white rather than colour because the background was also black and white, I thought this might enhance the photo somewhat rather than add in a colour confusion. Searching for someone in a mac was also likely to result in a brown or tan rather than a bold colour that would be easily exploited. I waited and waited for someone in a mac to walk past, ending up settling for this: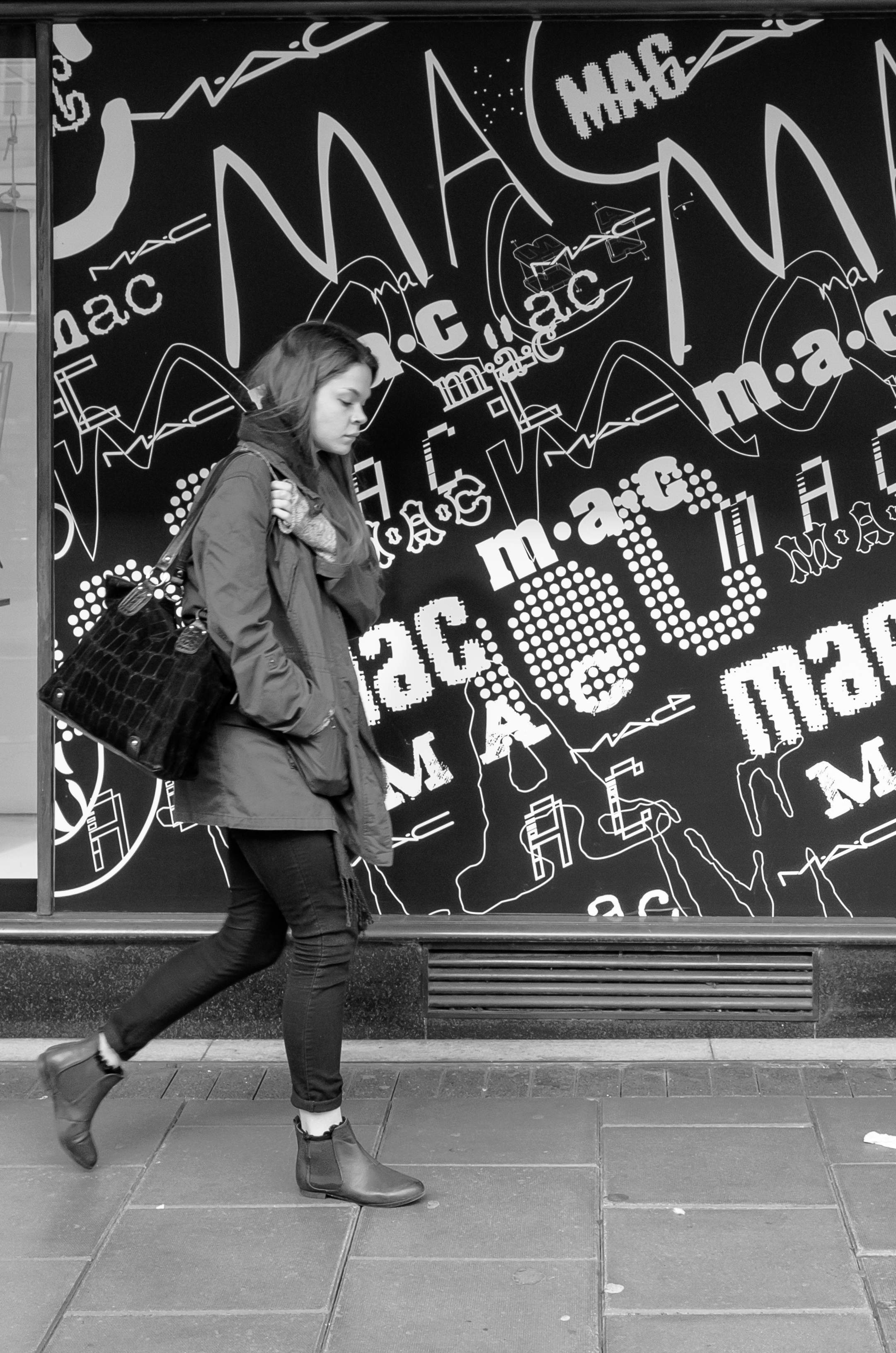 After walking around for another half hour I found that HMV had placed their famous logo at just the right height for someone to walk past. Image interaction and the decisive moment was about to come together in perfect harmony! After many, many, photos of people walking past this sign I decided I had the images I wanted.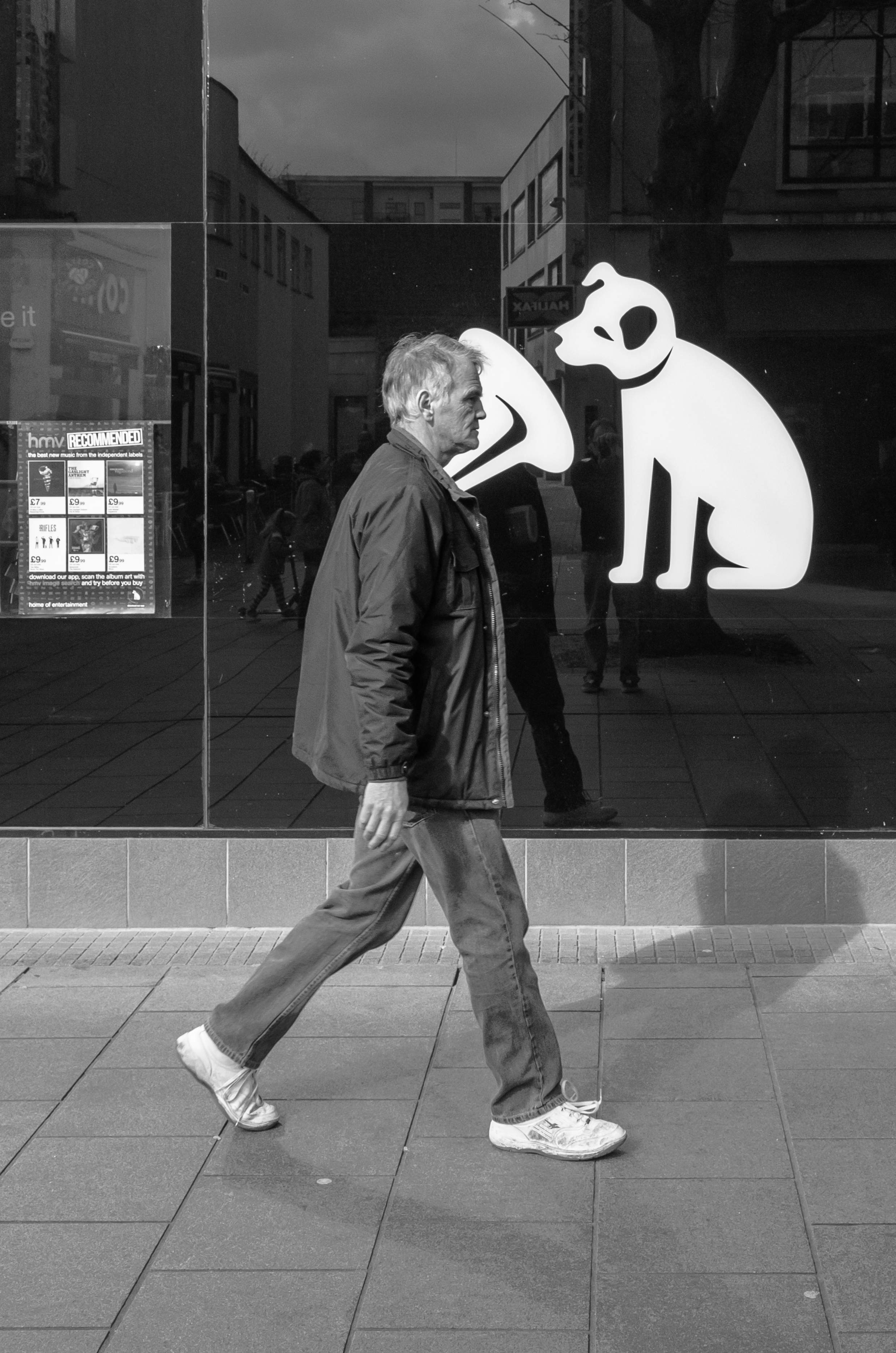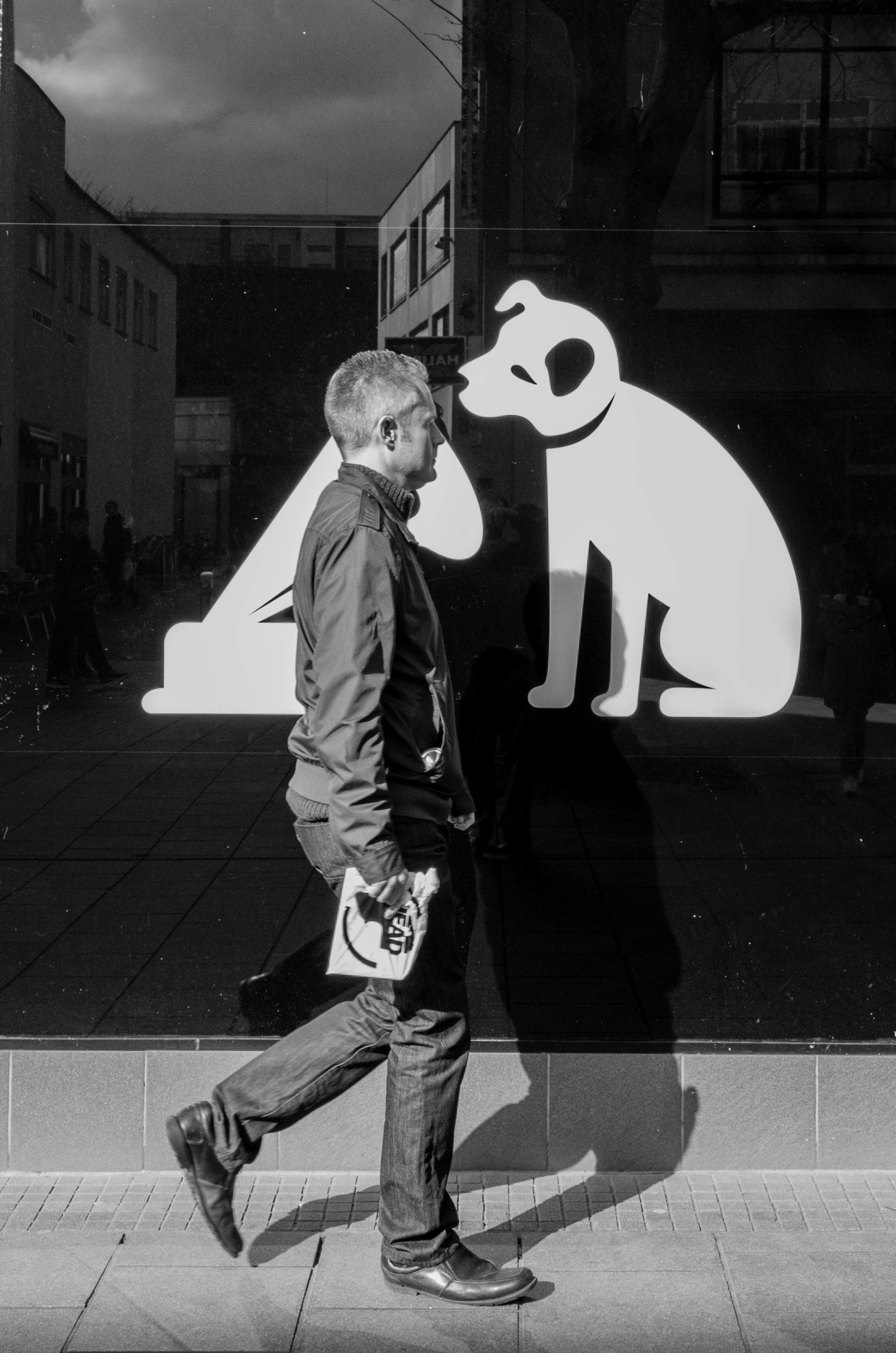 Next week: photographing people without their permission!