Here is a quick run-down of the best candid public street photography locations in Bristol, UK. When writing this article it quickly became apparent that central Bristol has a very different feel during the day compared to at night.
Stokes Croft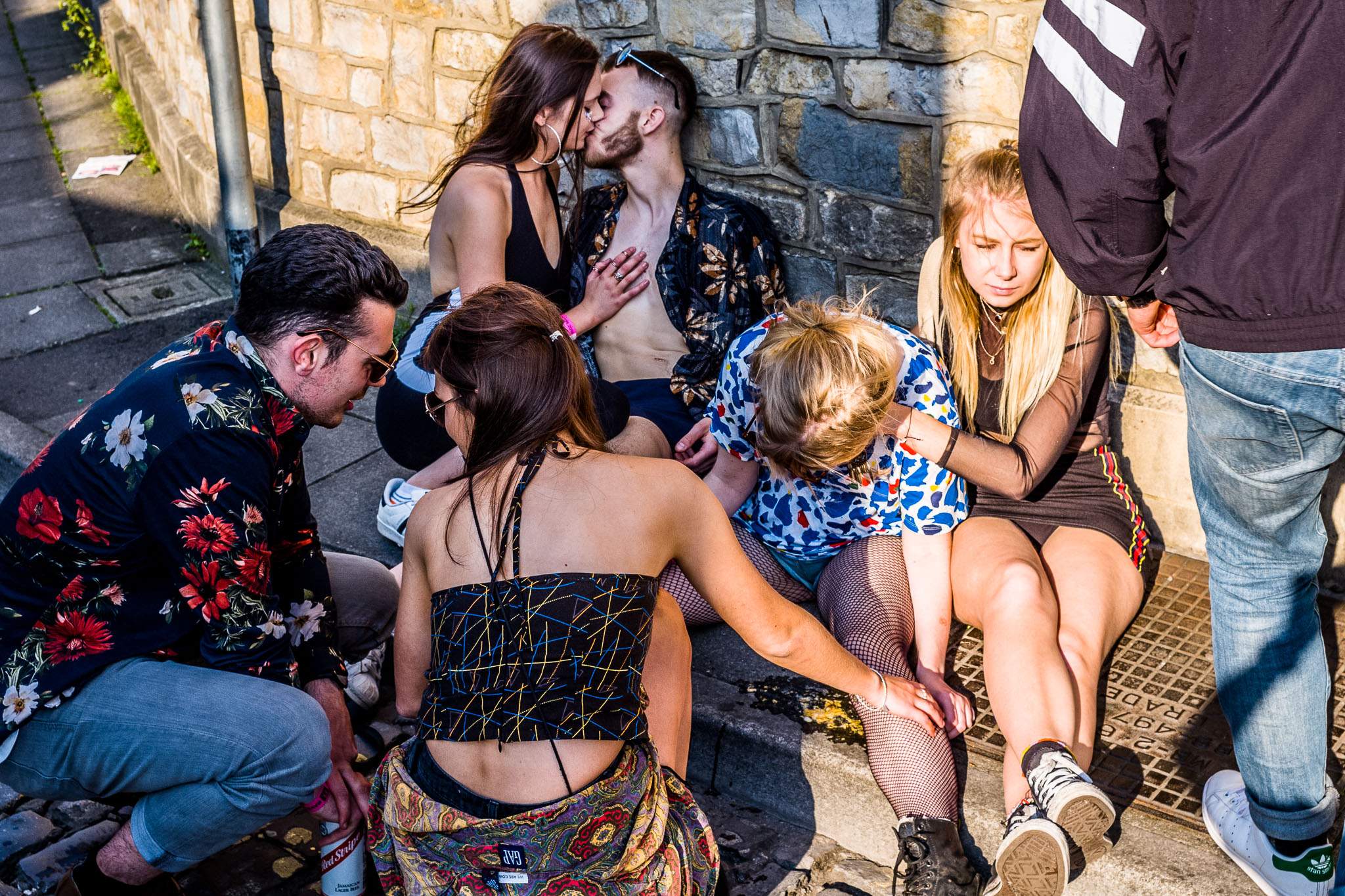 Bristol; May 2018
Stokes Croft is a melting pot of hipster chic, student housing, a vibrant arts scene, restaurant start-ups, clubs, bars, graffiti, drugs, alcoholism, homelessness and destitution. It is these traits that make it one of the more interesting areas of the city to hang around. On more than one occasion I have been asked not to point my camera at people – often when I am not pointing my camera or taking a photo. As a gateway to the city centre, the area transforms depending on the day and time you visit. I spend more time in Stokes Croft than in any other area of the city.
Old City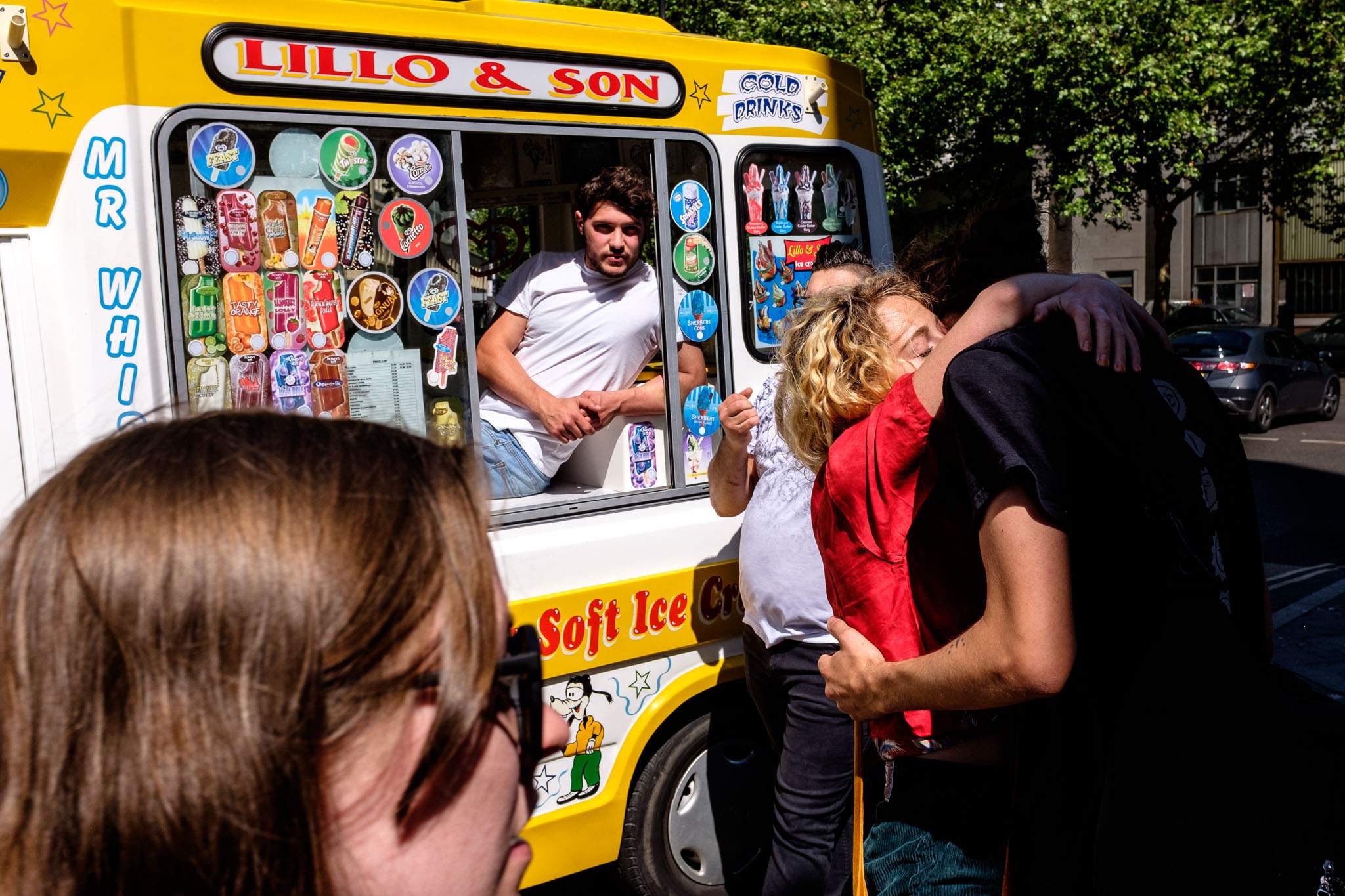 Bristol; June 2016
Snugly located between the high-street chains of Broadmead and the entertainment space that is The Centre, Old City gives us historical architectural backdrops, brutalist concrete buildings, a lively covered market, and an even livelier street market. This is another area of the city that transforms depending on the time you visit, with the tourists of the day making way for the parties of the evening. As the sun begins to drop, warm light streams up Corn Street to illuminate faces while the dark alleyways and quieter side-streets can offer dramatic shadows. If you are in need of a caffeine fix then hunt down Small Street Espresso.
The Centre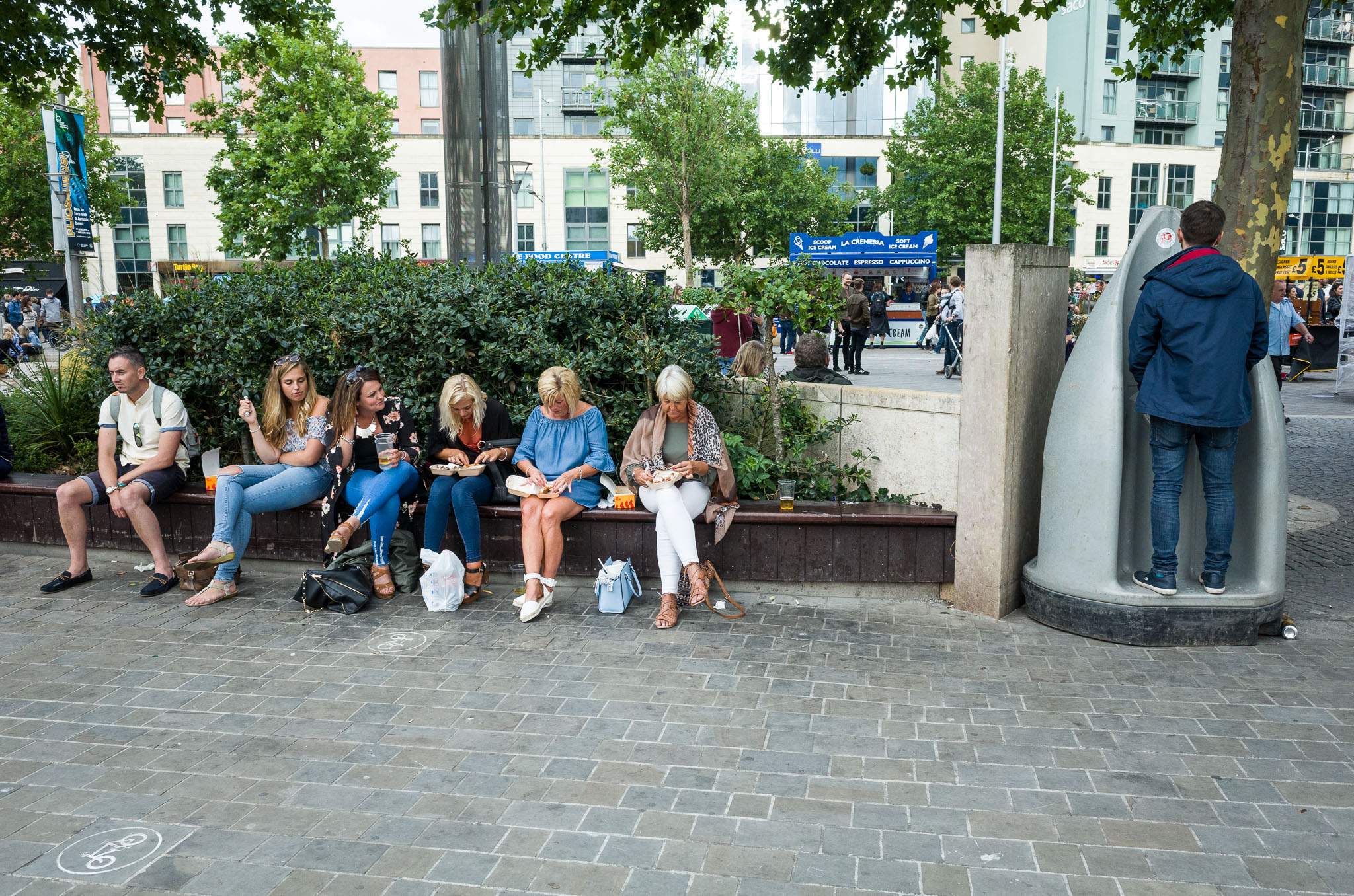 Bristol; July 2017
Once a busy commercial port with all that entails, The Centre is covered in bland concrete paving, surrounded by a busy main road and punctuated by modern fountains and the end of the harbour. During the week it bustles with commuters and office workers finding a spot for lunch, while at weekends it becomes a tourist hub and nighttime bringing hen and stag parties. This is the crossroads of the city connecting people with shopping, entertainment, offices and the university.
Park Street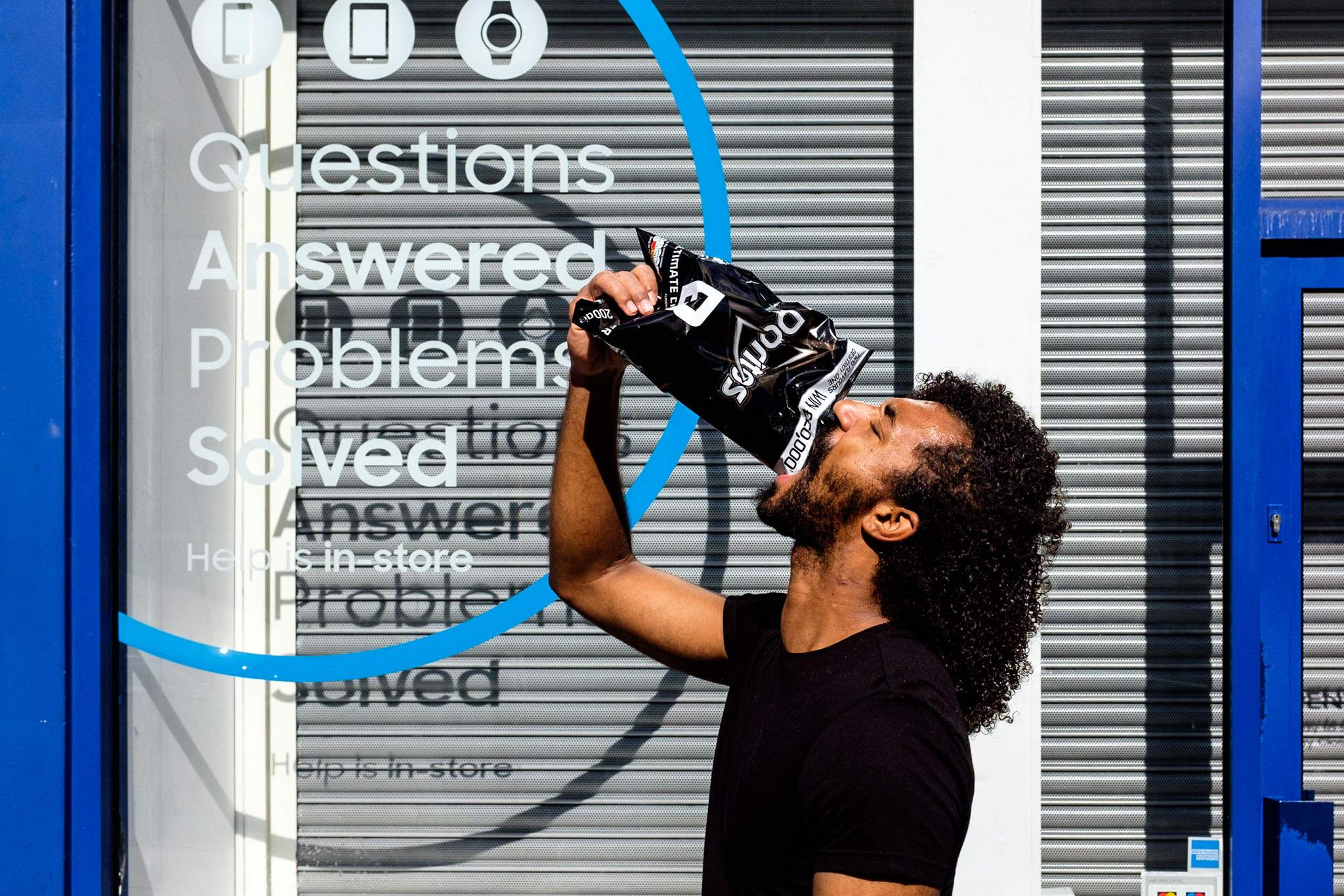 Bristol; August 2016
Home to many independent shops, pubs, clubs and restaurants this hill is a marathon not a sprint. Starting at the bottom near College Green you'll find sunbathers and the occasional political protest outside City Hall. As you walk up the slope towards the University buildings tourists and students will be slogging their way up with you. Look out for skateboarders coming down the hill and energetic (at least at the start) cyclists heading up.
Bedminster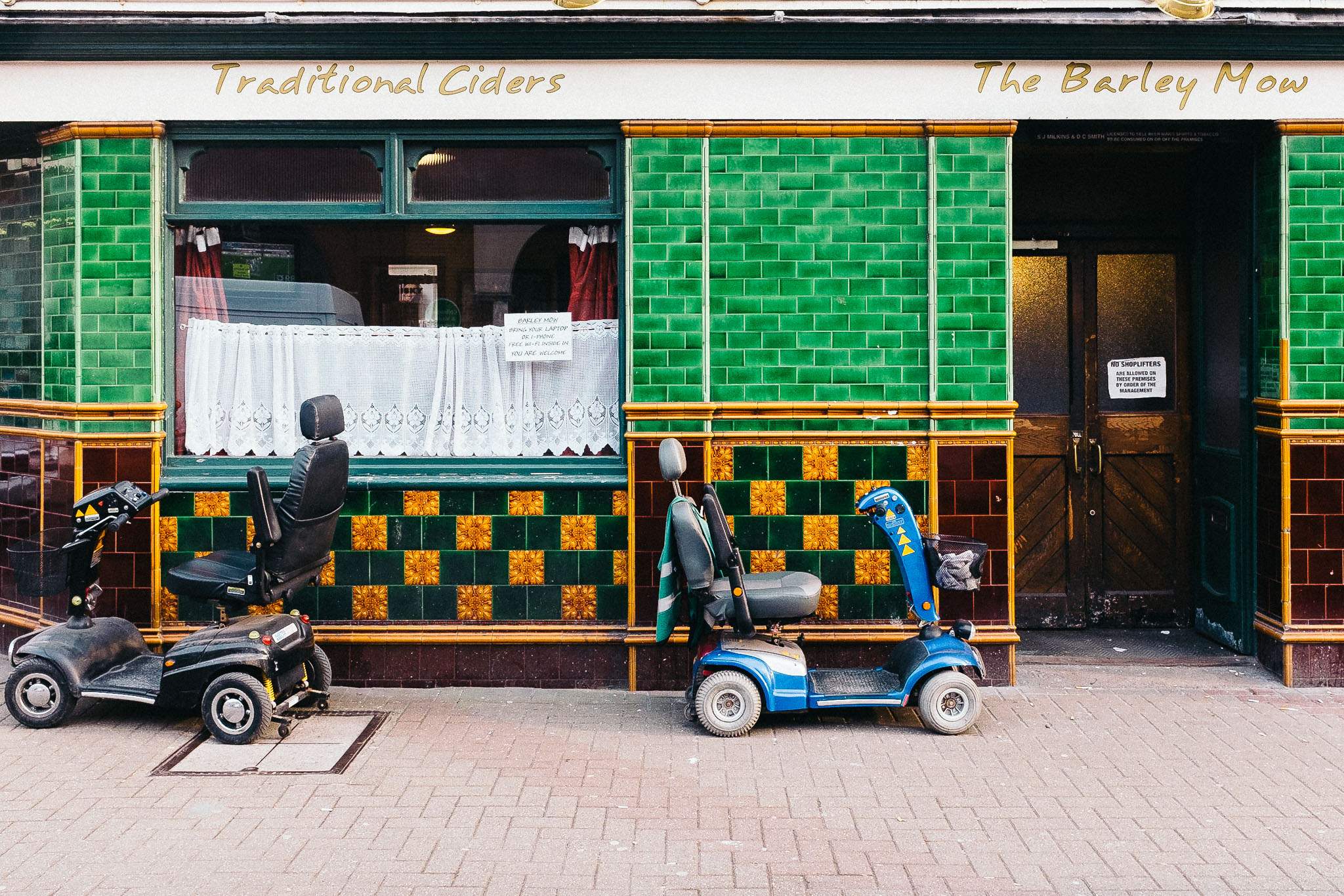 Bristol; February 2016
Beginning in East Street and heading along North Street you will find two very different sides to the city. A high street that may have seen better days, East Street consists of pound stores, pawn brokers, charity shops, bookies, vape shops, mobile phone repairers and cheaper chain stores. As you head towards North Street you will find more independents and 'hipster chic', denoting the more affluent end of this area of Bristol. Home to Upfest, Europe's largest Street Art & Graffiti festival, Bedminster is a vibrant and bustling part of the city.